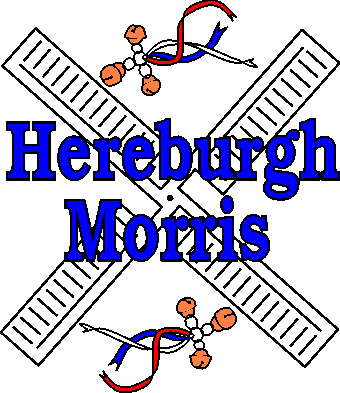 About Us
Contents
Some Facts
We started our team in April 1987 without any previous experience of Morris Dancing or its traditions.
We are members of the Morris Federation.
Our current membership stands at 18, comprising both men and women.
8 of our members are also active Morris musicians.
Our repertoire includes Ascott-under-Wychwood, Bampton, Bledington, Lichfield, Eynsham, Adderbury, our own Harbury dances and a little Border for variety.
On average, we perform about 30 times a year. We celebrated our 700th performance in November 2011 and our 25th Anniversary with a Day of Dance in May 2012.
We have danced abroad on 8 occasions: four visits to Germany, two to France, one to Ireland and one to Holland.
Back to Contents
Some History
What induced 20 men and women in the Warwickshire village of Harbury to form a new Morris team in 1987? None of us had any previous experience of Morris dancing nor was there any trace of Harbury having had its own Morris tradition. For some, it was a passion for all forms of folk music and dance (many of us were members of Harbury Folk Club) while, for others, it was an opportunity for more recreation, another social outlet or perhaps just curiosity. Whatever the motivation, the team evolved happily and enthusiastically into the fine bunch of athletes you see today. We chose to specialise in the Cotswold style of dancing, taking our material from the traditional dances of villages such as Ascott-under-Wychwood, Bampton and Bledington, together with several other traditions and styles to add variety for our audiences and ourselves. To date, we have devised six of our own dances (mostly with original tunes) which all have some local relevance. We decided to use Harbury's windmill as our emblem and as the inspiration for our first dance. Our unisex kit consists of white shirts, black breeches, blue baldrics, red socks and decorated hats.
Today we have a healthy membership and more than the average number of musicians. We have taken part in numerous festivals and other Morris gatherings all over Britain and have also entertained audiences in Germany, France, Holland and Ireland. Our now-traditional dancing at dawn on May 1st at the nearby Chesterton Windmill has attracted television coverage on several occasions and we never shun publicity of any sort!
Hereburgh (pronounced 'Herry-berg') is named after the Iron Age noblewoman who reputedly founded the settlement that we now know as Harbury but even our oldest member cannot confirm this!
Back to Contents
this page last updated on 1st May 2022